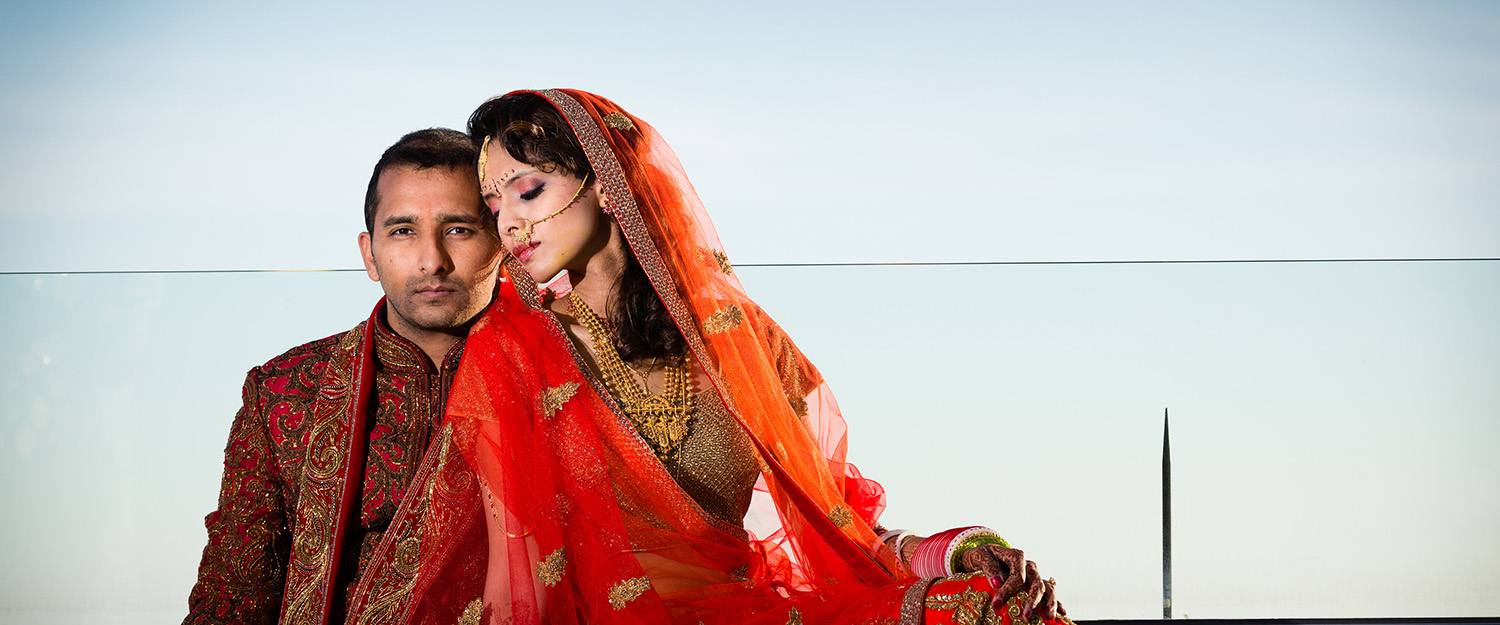 INDIAN WEDDING AT THE CONRAD
Swati and Paul's wedding was extremely traditional. The groom's caste come from those of priests in Northern India.  The bride's family is from South India. They did their absolute best to combine the customs, yet keep significant ceremonies within their regions.
The Conrad was alive with so many moving parts in such a short timespan the day of the wedding. An Indian wedding always begins early. The Baraat started outside the doors of the Conrad with the fun, color and music that always gets the guests excited for the day. Meanwhile the bride was dressing and beginning her ceremonies indoors. Once the formal wedding ceremony began, everyone was in one place witnessing these two beautiful, kind people get married. It was certainly very special for the families that all take a special part in the ceremony.
We were so grateful to have a few minutes of time alone with Swathi and Paul on top of The Conrad for some incredibly intimate pictures. Then…on to more wardrobe changes and reception excitement.
This wedding could not have happened without every single vendor but most importantly the staff at The Conrad, Jennifer Nair who worked tirelessly to keep the day on schedule, and Sima Patel who literally turned the ballroom into two magical places.
VENUE | The Conrad. EVENT PLANNERS | Jennifer Nair with Passionate Peacock. HAIR AND MAKEUP | Karen Hall. WEDDING DECOR AND FLORALS | Sima Patel with Weddings InStyle. PRIESTS | Hindu Temple of Central Indiana. VIDEOGRAPHER | IndyVisual. CATERING | Amber Indian. CAKE | Classic Cakes. DJ AND LIGHTING | Masala Entertainment. BHANGRA DANCE TROUPE | UIUC Bhangra