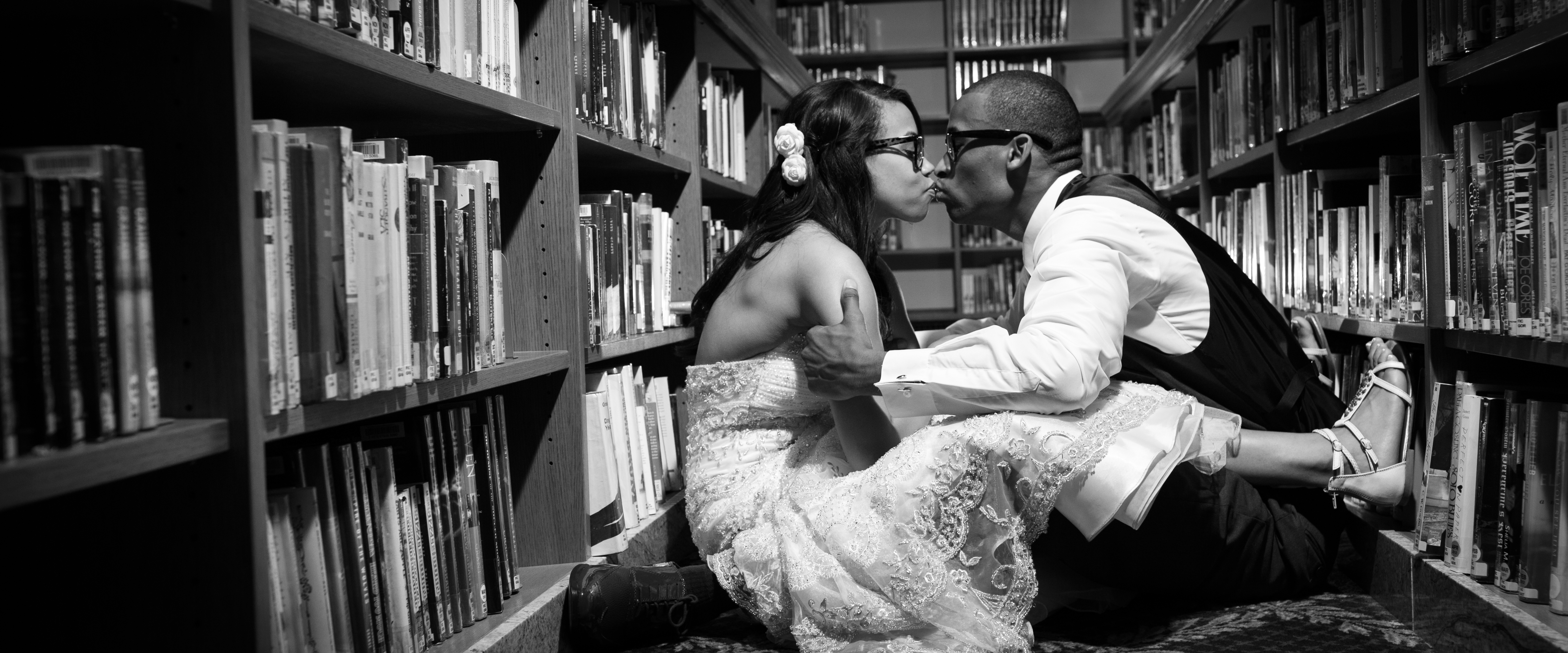 FRIENDS DON'T LET FRIENDS PHOTOGRAPH THEIR WEDDINGS
Friends don't let friends photograph their weddings. Unless, of course, they're seasoned professional photographers. And if that seasoned professional photographer has diminished their brand and value to $0, that's an entirely separate issue.
After nearly fifteen years in this business, we've heard the story several times. "My friend is just starting out in photography and has offered to do my wedding for FREE!"
Sadly, it doesn't always work out as perfectly as it sounds. And far too many friendships have been ruined over good intentions gone wrong.
As a full-time professional photographer and small business owner, it's tough to beat FREE. But the bride selecting a photographer based on a non-existent price tag is not your target client. I'd argue she's simply misinformed. Here's what she may not know:
1) There's a significant amount of effort a photographer puts in prior to a wedding to ensure proper equipment is onsite and photography needs are met.
2) Photographers make a substantial investment to effectively photograph weddings, like multiple camera bodies, high quality lenses, batteries, off-camera lighting, reflectors, etc.
3) The photographer collaborates with the wedding planner and other vendors to insure they're in sync prior to the wedding. And if a planner hasn't been hired, the bride typically relies on the photographer and caterer to devise a timeline.
4) The photographer plays a key role during the wedding day, keeping to the wedding timeline, managing a variety of personalities, sometimes handling highly emotional moments, maintaining control over large wedding parties and families during a short timeframe for pictures, and even lending a hand to dress the bride or pin on boutonnieres.
5) A photographer's breadth of experience allows him or her to anticipate and avoid issues, whether technical in nature, or involving delicate group dynamics. Hiring an amateur who has never been in a room with no natural light is a problem. Hiring an amateur that has no experience managing an unruly group of groomsmen is a mistake.
6) The photographer's role doesn't end when they pack their bags. In fact, their job is just beginning. Some of the most important work happens in front of the computer during the editing process.
7) Image protection requires the utmost care, ensuring they're backed up multiple times and processed without issue. We've all heard a nightmare story about the photographer who lost all of a client's images. Those are memories that you just cannot recreate.
So what can you do as a professional photographer and small business owner when a potential client just got that FREE offer from that (not so) good friend? 

Be kind. Offer a smile. Share your guidance and then wish the bride your very best.
A few suggestions for the bride:
1) Advise she treat her friend photographing the wedding just like she would another vendor, like a business transaction. When she communicates about the wedding, advise against intermixing it with personal information. Recommend she keep a history of all email communications just like other vendors.
2) Tell her to get a written agreement in place. Even if there is a $0 balance, (at least $1 should exchange hands for a binding agreement) she needs to protect herself…and so does her friend.
3) Ask her to insist on substantial backup equipment (cameras, lighting, batteries, cards, etc.) in case of failure.
4) Recommend she insist upon a second shooter on location (even if the bride has to pay that person). It is worth the expense and the insurance.
5) Depending on where the wedding is, she should make sure her photographer friend has proper liability insurance.
6) The bride should know the friend's process for properly handling the files after the wedding to ensure nothing is lost.
7) Before the wedding, the bride should set expectations regarding timeline and specific images she would like taken.
We're happy to see the photography field expand with new talent year after year. And as professional photographers, we understand you need to have your very first wedding. Just don't let it be your friend's wedding, free of charge.