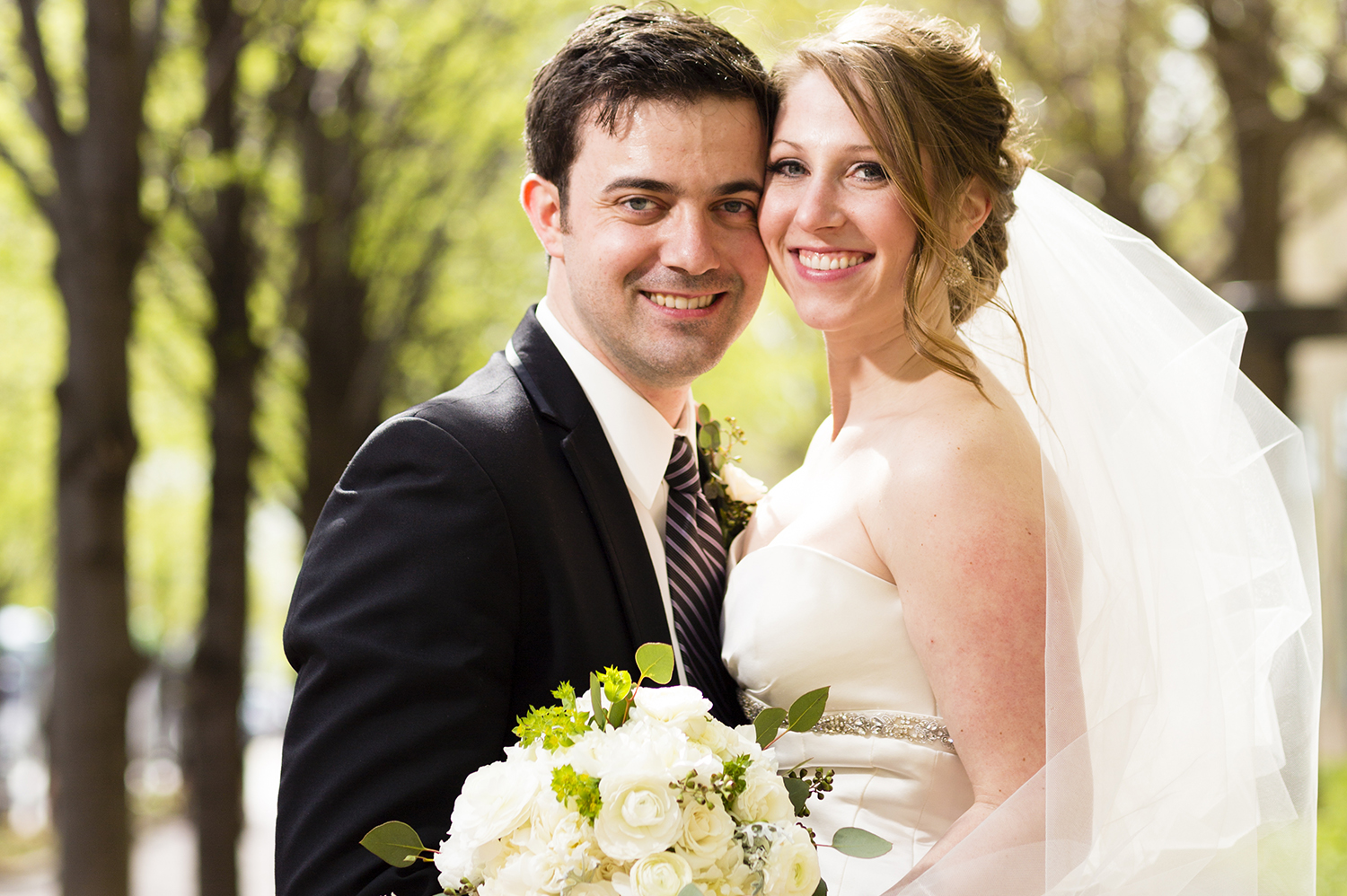 Classic Wedding with Plum Accents
Perhaps because Kelly and Justin are therapists they are so joyfully infectious to be around.  Kelly literally smiled and laughed all day long.  She was happy to start her wedding day at her parent's home for pictures with her bridesmaids and mother.  It was a sweet, and intimate beginning to a beautiful day.
Like most brides, Kelly was nervous just before walking down the aisle.  To us, it is the most special time of the day witnessing and bride and her father have a few moments together without anyone else around.  Being a photographer/fly on the wall has its benefits!
The priest did not prompt them to kiss but as they came down the aisle they remembered to do that…it was more than perfect following a beautiful ceremony.
We had an amazing day of weather that gave us the opportunity to have a fun adventure with the wedding party.  The fun just kept on going through the reception with dancing and more dancing.  I think we actually saw a scooter at some point.
CONGRATULATIONS!!!
…
CHURCH | Holy Spirit at Geist Catholic Church.  RECEPTION VENUE | Skyline Club.   GOWN | The Wedding Studio.  JEWELER | Heileman Jewelers.  TUXEDOS | Louie's Tux Shop.  FLORALS | Posh Petals.  DJ | Brian Whitis.  CAKE | Heavenly Sweets.