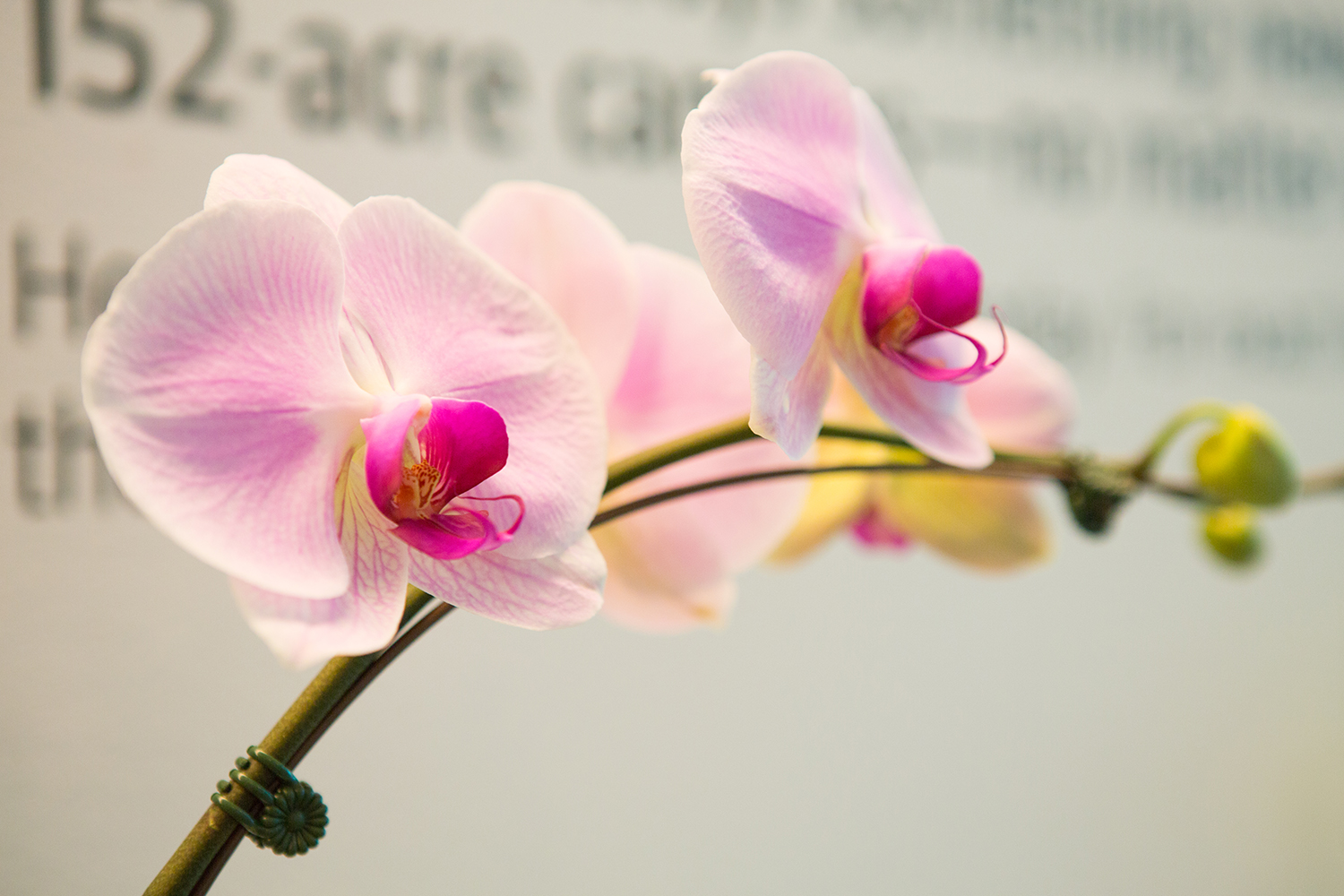 A COLORFUL ORCHID DISPLAY
A Pop Up Shop and a greenhouse full of orchids leads off into Spring at the IMA. The smell and color wakened the senses after a long winter. This dazzling exhibition pays homage to the brilliant colors, shapes, and patterns of orchids, while also highlighting their history and connection to the IMA.
We photographed a symposium, featuring national and regional speakers, focused on the colors in multiple seasons particular for the Midwest region. Scott Beuerlein, Horticulturist at the Cincinnati Zoo & Botanical Garden, was surprisingly funny and entertaining as he discussed the many tree and shrub options that will give gardener a long, gorgeous autumn display.