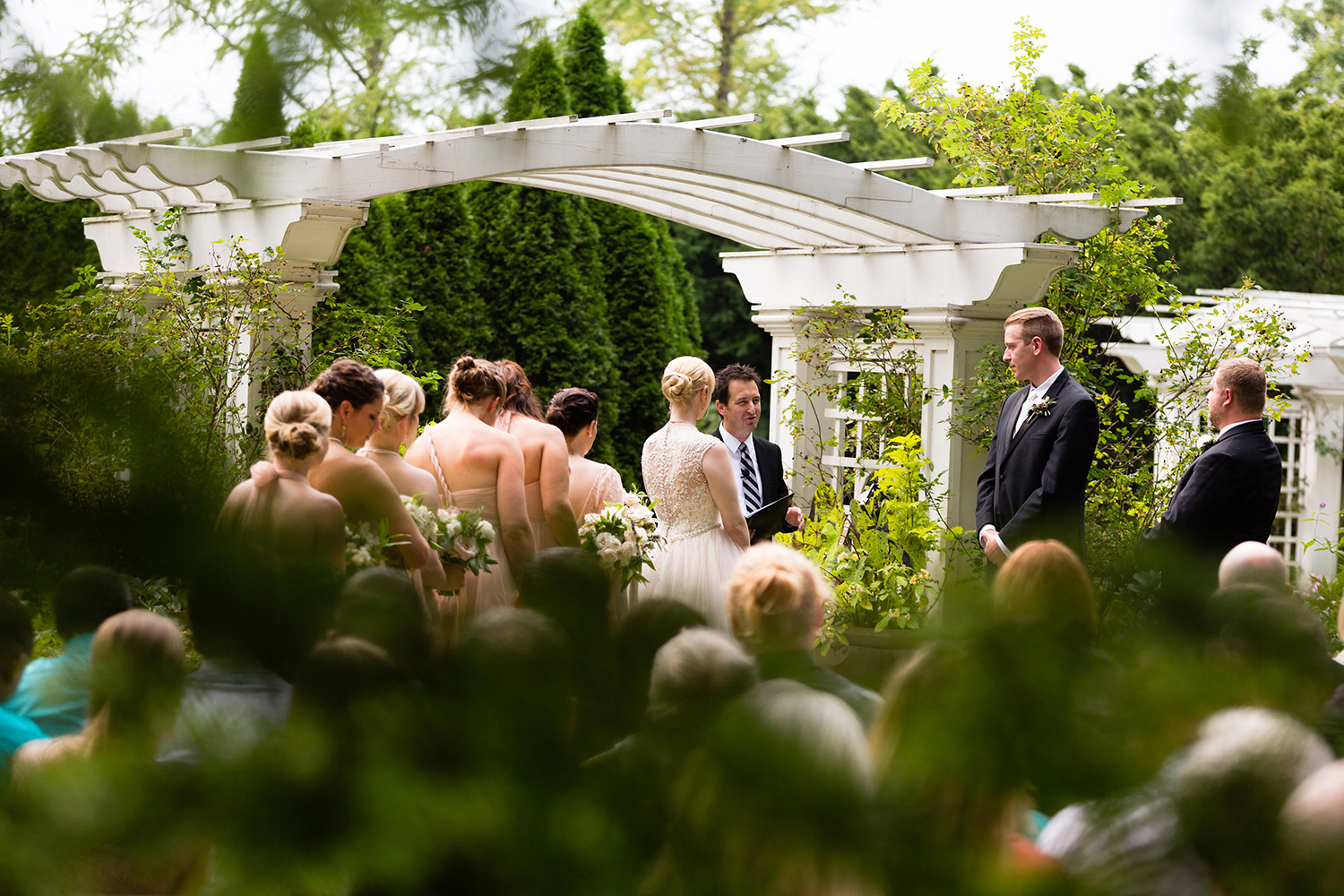 AN INTERVIEW WITH OFFICIANT SCOTT RUDICEL
We sat down with our friend (and past groom) Scott Rudicel, to learn about his role as officiant to countless weddings. If getting married outside of the church, he has the ability to create a heartfelt and intimate ceremony for couples.
What are some of the most important aspects when selecting an officiant if a couple plans to wed outside of the church?
A bride and groom need to find someone who shares their vision of the ceremony, someone they are comfortable and get along with. A couple should look at hiring an officiant just like they hire a DJ and wedding planner. The bottom line is the couple should like their officiant…a lot.
Can the couple offer input into the ceremony? What if there are some special readings they would like to include?
After the initial meeting, I send them a questionnaire and a basic wedding outline.
The questionnaire is loaded with questions for me to get to know them better. Their likes, dislikes, what they love to do together and separate, favorite music, books, movies, hobbies, their pets, their pet peeves, what makes them laugh, etc. All of that input I use to create an intimate and heartfelt introduction during the ceremony. My intro will hopefully make their friends and family laugh, cry happy tears and smile.
The wedding outline is used as a guideline to determine where readings will go, and other special traditions.
What are your thoughts on couples that wish to write their own vows?
I encourage brides and grooms to write their own vows if they would like to do so. I've done weddings every way possible. I can supply a few options that they can choose from or they can read their own. I've even had couples write their own, but not feel they could get through them without crying, so I read them and they just said "I will."
Do you think pre-marriage counseling is important leading up to the wedding?
If a couple needs guidance on how life may change after marriage, and what issues may arise within the first few years, there are excellent counselors with that specialization. It is important to help ease any anxiety before a wedding. However, if there are serious, ongoing issues between a couple that need significant counseling, it is my recommendation to postpone. Couples cannot go into marriage lightly.
How do you approach faith in weddings?
Typically, I work with the couple to make the ceremony as comfortable for all as possible, but especially the two of them. If they have religious traditions, we will interweave them into the service. Often, a prayer is said to lead off the ceremony, and special readings or songs included as well.
How many times do you typically meet with a couple prior to the wedding?
We meet in person initially so they can make sure they are comfortable with me. Then we email, talk, Skype, Facetime, as much as needed. We may even meet again prior to the rehearsal.
Do you offer advice on music to be played during the ceremony?
I'm a music guy. I try to use quotes from their favorite songs in the ceremony (when appropriate) or find something from their favorite band(s) that has to do with love and incorporate it. I've also played guitar and sung songs they have selected, both during and at the end of ceremonies.
What if there are differences of opinions that couples have vs their parents regarding the ceremony?
I have ways to make everyone feel included. These days families are so diverse and you're always going to have very religious members, casually religious members, and maybe even non-religious members. I officiated the wedding of an NBA player, and the player's mother was a devout Catholic. She was openly disappointed he and his fiancé had not decided to get married in a church. I suggested that she read a Bible verse at the outset of the ceremony. She cried tears of happiness that she could barely get through it. It was the most moving part of the ceremony.
…
If you are interested in learning more about Scott Rudicel, visit Marry Indiana.